Red 25
1066 Productions has developed a new feature film model of ultra-low budget features each with a budget of £24,500, to be filmed over the course of an intensive shooting period and utilising limited locations, with a tight, talented and experienced cast and crew. Compared to most films where financing, pre-production, production and post, historically account for anything from 24 months onwards, working on carefully managed features with a low budget offers an accelerated process where an investment can result in a completed project ready for a red carpet premiere and festival release (and placed into the hands of sales agents and distributors) within 60 days of greenlight. The aim of 1066 Productions is to utilise the same dedicated, highly efficient and effective team on each project, providing a unique unit able to produce several high-quality and commercial projects within a single year, every year. This offers an extremely attractive opportunity for a low risk investment, quick turnaround and immediate access to the film industry.
This is a strategic decision balancing art and commerce; enabling us to call upon some of the highly experienced talent pool we have at our disposal to ensure the highest production standards possible. With each of these projects, we will target a cinematic release. The features selected for production are in the most commercially-desirable, well-established genres, offering the highest potential for sales. 1066 Productions is in a unique position to be able to utilise its reputation and comprehensive high-level network to position these low budget features among key industry figures and seek the most beneficial distribution deal possible for each project and exhaust all revenue opportunities.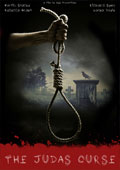 The Judas Curse
Attached: Kurtis Stacey (Emmerdale), Rebecca Grant (Holby City), Richard Syms (Gangs of New York, The Iron Lady)
A supernatural horror that takes its inspiration from such classics of the 70s as The Exorcist and The Omen. Investigating the suicide of his estranged father on a remote Greek island, Chris finds himself battling an ancient evil which threatens to destroy every life in the quiet haven. In post production.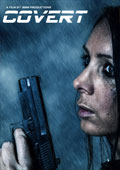 Covert
Director: Chris Hastings
Attached: Lorna Doyle (The Tudors)
The Usual Suspects meets The Bourne Identity. A government agent, tasked with escorting a foreign defector, puts his life in danger when he threatens to uncover a ruthless double-agent.